Home >> Services >> Face >> Botox, Orange County, CA
BOTOX - Orange County, CA
What Is BOTOX® Cosmetic?
BOTOX® Cosmetic is a purified form of botulinum toxin A made by Allergan, Inc. While also known to be the cause of botulism, this medication is a safe version that temporarily paralyzes muscles for 3-4 months.
How does BOTOX® Cosmetic work?
Repeated contraction of the muscles of the face damage the skin, creating skin creases and forming wrinkles over time. BOTOX® Cosmetic temporarily paralyzes the muscles, making them unable to contract for 3 to 4 months. This allows time for the skin to be able to heal itself and reduce the number of wrinkles.
In younger patients, the wrinkles may be able to improve with BOTOX® Cosmetic alone. As we age, we lose elastin and collagen in our skin, which makes it more difficult for older patients to fully repair their skin without additional help. Fillers, skin care products, and skin resurfacing treatments can help create improvement in these patients as well! A new trend in skin care treatments is getting BOTOX® Cosmetic to help prevent wrinkles before they form. Patients are getting treated in their early to mid-20's to help stop the formation of wrinkles and look their best for as long as they can.
Who Is A Candidate to Get BOTOX® Cosmetic?
The most common uses for BOTOX® Cosmetic are injection in the glabella (frown lines), forehead, and lateral canthal lines (aka Crow's feet) to improve moderate to severe lines and furrows. BOTOX® Cosmetic may also be used for less severe lines or to help prevent forming wrinkles.
Other indications include the treatment of masseter hypertrophy (a wide jaw due to enlargement of the masseter muscle, usually from grinding teeth), a gummy smile (too much exposure of the upper gum line while smiling), excessive palm and axillary sweating, and neck banding.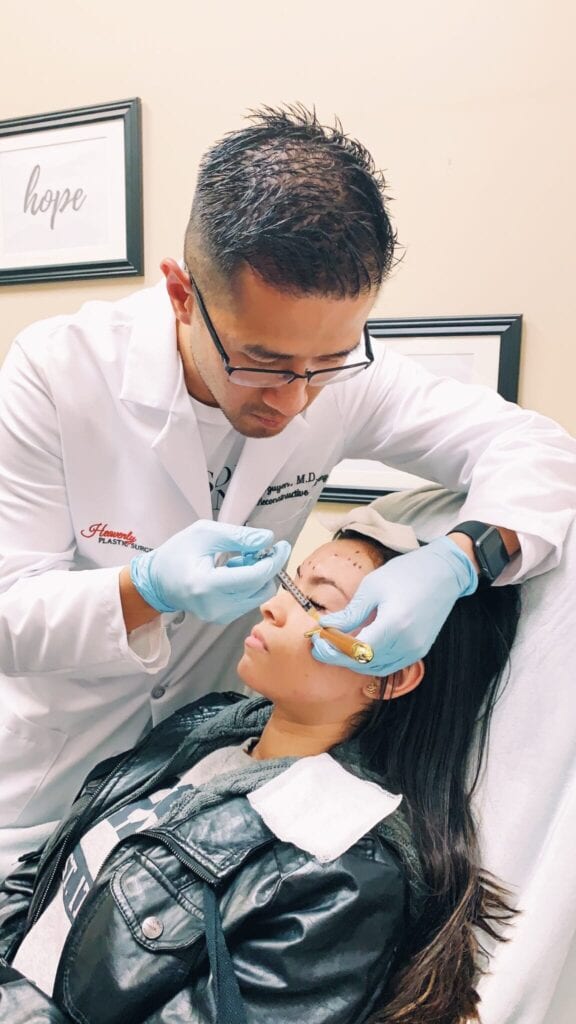 What Does The Procedure Involve?
BOTOX® Cosmetic is injected into the areas with wrinkles that need to be treated. A very small and fine needle is used for the injection. Many patients can tolerate the injections without anesthetic, but we do offer topical numbing cream, ice, and a beauty massager that can help to reduce the pain from the injections.
How Many Units of BOTOX® Cosmetic Do I Need?
The number of units of BOTOX® Cosmetic required in any area will be determined by your physician, but it depends on the size of the area being treated and the strength of the muscles involved. Estimates per region are:
Glabella (11's) region: 10-15 units total
Forehead lines: 12-20 units total
Crow's feet (lateral canthal lines): 4-12 units total
Masseter muscles (wide jaw and teeth grinding): 15-25 units per side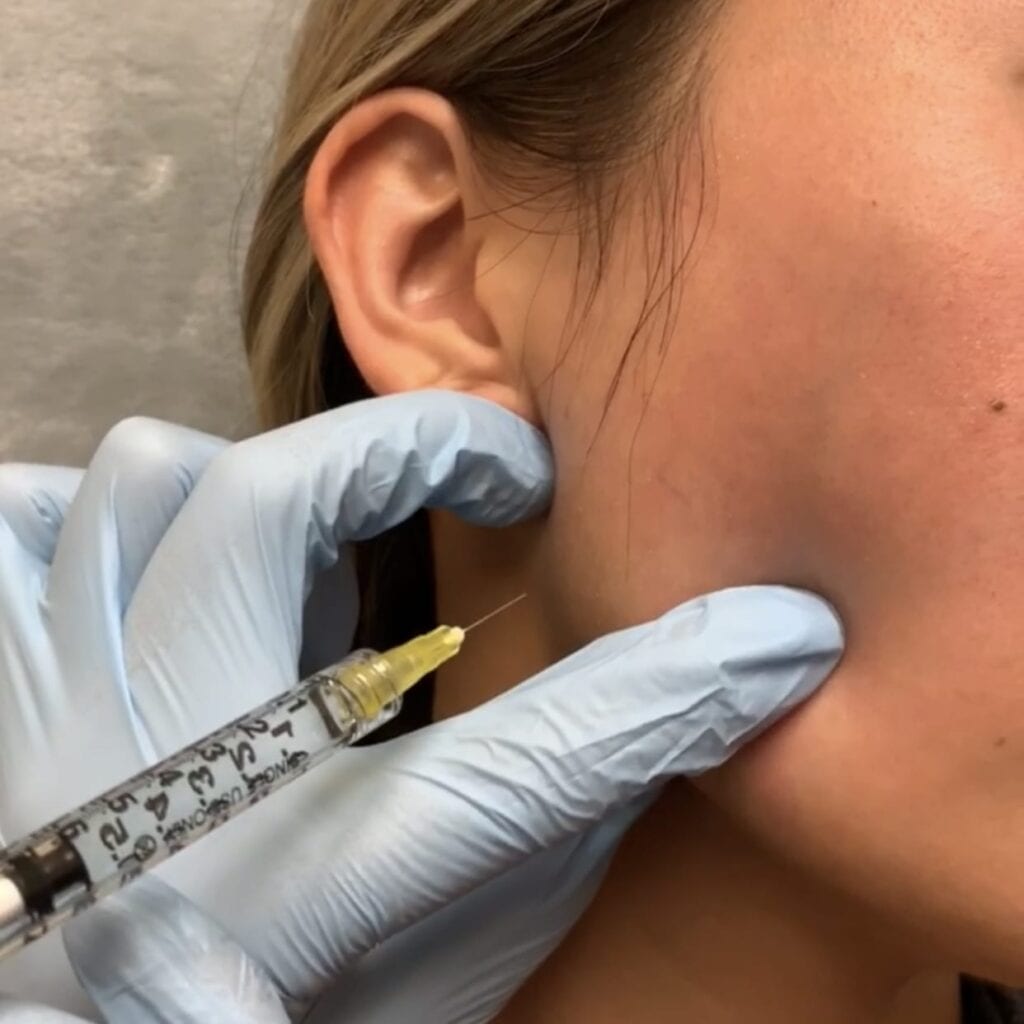 When Do I See Results?
Typically the BOTOX® Cosmetic will start working in 3-5 days. Most of the product will have started working by 7 days, and the full effect won't take place until 14 days after the injections. Results will usually last anywhere from 3-4 months.
What Are the Risks and Side Effects?
Usual side effects of the injection itself include pain, swelling, redness/inflammation, bleeding or bruising, and headache.
Patients should refrain from strenuous activity for at least 4 hours after the injections. They should also be careful not to rub the injected areas for 24 hours to prevent pushing the toxin into unwanted areas. They may wash their face gently and dab it dry with a towel.
---
Botox Cost: $14 $11 per unit with our nurse injector, Lorissa
Jeuveau (Botox Alternative): $12 $9 per unit with our nurse injector, Lorissa

See Our Botox Before and After Gallery
---
**In order to make an appointment with Dr. Nguyen for filler and Botox, there is a $100 deposit that is required. The $100 will go towards any procedure that you choose to do at our office. This deposit is non-refundable should you cancel or reschedule 48 hours or less prior to your appointment.**
---