What Is A Breast Reduction?
Breast Reduction, or reduction mammoplasty, is a surgical procedure in which fat, glandular tissue, and skin are removed from the breasts. It is typically performed in women who have large breasts that cause symptoms of back pain, neck pain, shoulder grooving (from bra straps), headaches, poor posture, and even breathing problems leading to reduced exercise tolerance. These symptoms may lead to chronic physical pain, low self-esteem, and discomfort in social situations.
The aim of breast reduction surgeries is to decrease the overall size of the breasts, improve comfort, and create a more proportional look to the remainder of the body. A breast lift is typically included as part of the procedure. If you are pregnant or nursing, you should wait until completion of breastfeeding before undergoing surgery in order to allow the breasts to shrink and stabilize back to their normal size.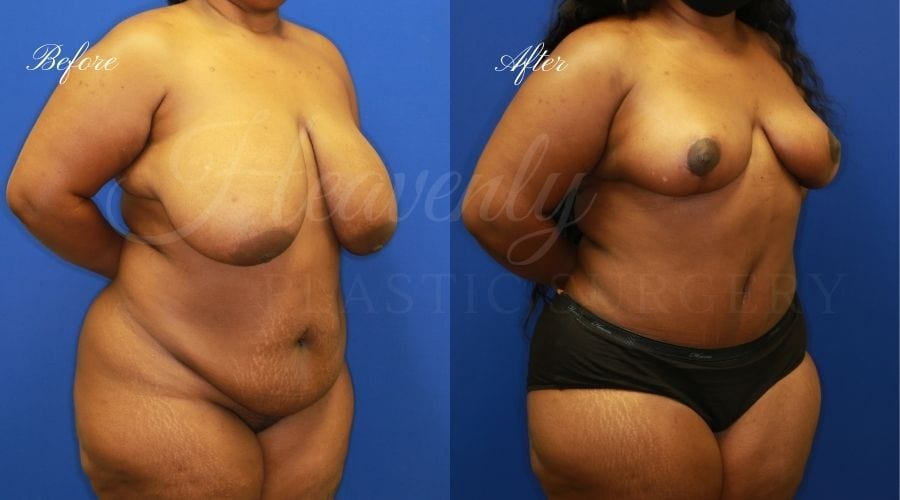 What Is Involved in the Breast Reduction Procedure?
Breast reductions, or reduction mammoplasties, are performed with general anesthesia on an outpatient basis. Depending on technique and the difficulty of each patient's anatomy and breast size, it takes about 3 to 5 hours to complete. The following types of incisions are often used:
A "lollipop" shape (a ring around the nipple and areola with a vertical line down towards the breast fold)
An anchor incision (a "lollipop" shape with an additional incision running along the lower breast crease)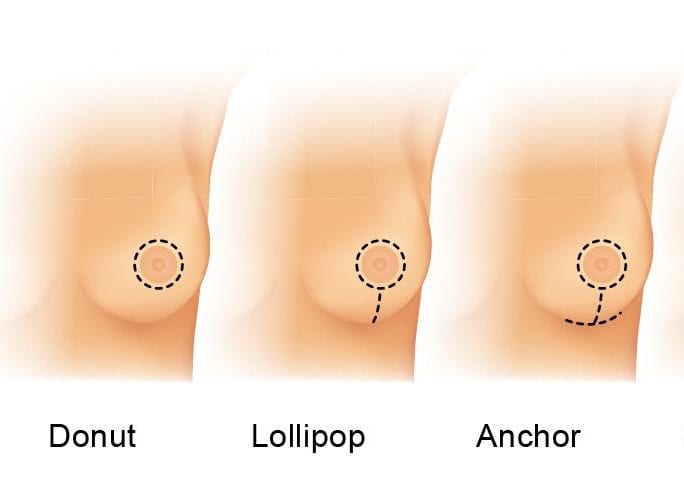 These incisions involve a progressively larger scar. Breasts with more volume and sagging will require a larger incision pattern, which will leave more scars.
Liposuction by itself is occasionally used to decrease breast volume, which can be advantageous because it involves only small external scars. However, this requires that the patient have more fat and less glandular tissue within their breasts, which is often not the case. Liposuction can also be used for men with enlarged breasts (gynecomastia), with or without additional surgical resection of tissue.
What Is Recovery Like After a Breast Reduction?
For a few days following the breast reduction procedure, patients are likely to have bruising and swelling. Many are sore for about 1 week, although this can vary. Dressings are usually kept in place inside a special surgical bra for about one week. A support bra is then used for an additional month. There are no stitches that need to be removed (all are dissolvable). Most patients can return to work after one or two weeks. Do not perform exercise or strenuous activity until cleared by your surgeon around 4 weeks postop.
Patients will immediately notice the change in breast size and weight after surgery. The appearance continues to improve with time as bruising and swelling decrease. Scars will also continue to fade over time up to 18 months after surgery. The scar pattern will allow the incisions to still be hidden within a swim suit or in low-cut clothing.
To access full postoperative instructions, please click here.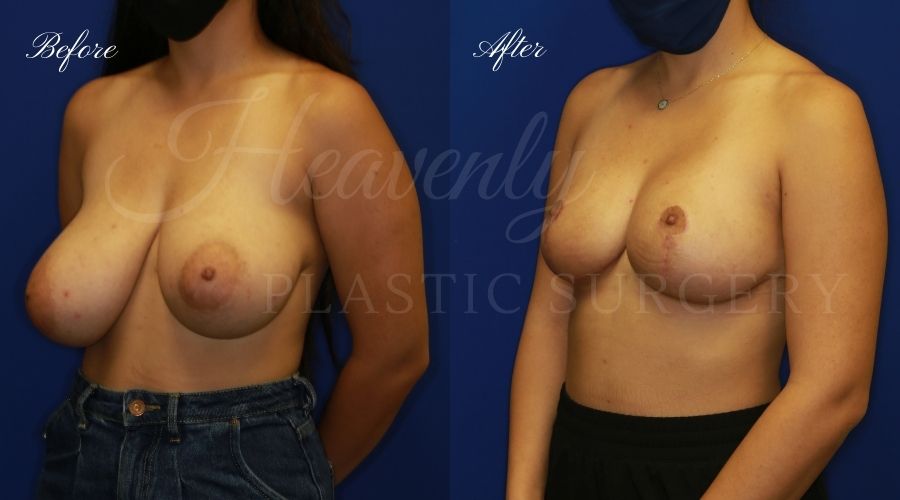 What Are Risks Involved a Breast Reduction?
There are always risks associated with surgery and anesthesia, and the anesthesiologist will discuss these with you. Every effort is made to minimize them. Risks related to reduction mammaplasty include:
Sensation loss in the nipple or certain areas of the breast
Scarring (as described above)
Excessive firmness
Asymmetry
Issues with breast-feeding
Wound healing issues near the incisions
Partial or complete loss of the nipple and/or areola
Although breast reduction provides good long term results, your breasts will still be subjected to gravity and aging over time.
---
Breast Reduction Cost: Starts at $9,950 $8,450 (Limited Time Only!)
Includes anesthesia, facility fees, surgeon's professional fees, and follow-up fees.
See More Breast Reduction Before & After Photos
---