We strive to educate our patients about all of the procedures and treatments they are considering so that they can partner with our team in making a well-informed decision about their care. We want you to be comfortable with the entire process, and of course, everything discussed is strictly confidential.
Many people choose to undergo plastic surgery to feel more confident about themselves rather than out of pure vanity. We understand and respect this as we seek to support you through your journey. Our goal is to help you not only achieve the physical changes you desire, but also to feel safe and comfortable during the process.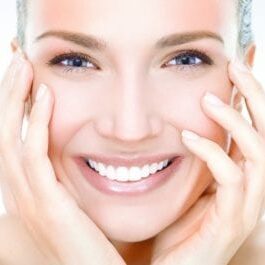 We know you have many different surgeons and practices that you can choose for your care, and we invite you to learn more about Heavenly Plastic Surgery and how Dr. Nguyen continually strives to set himself apart from others. The foundations of our practice, in order of importance, are:
Safety
Every procedure and treatment comes with risks, and your safety is always our priority. That is why we have partnered with CosmetAssure® for every surgery to ensure that you don't have to worry about the potential costs of a complication while you are healing.
Courtesy
We love serving our patients, and our team will show you the utmost respect at all times. "Let love be the highest goal."
Quality
We strive to provide quality service with quality results. We will always do the best we can for our patients.
Efficiency
We know your time is important, so we aim to work efficiently so that you can make it back to your loved ones. However, this is never at the expense of your safety, our courtesy, or the highest quality of care.
---
Panniculectomy
Scar Revision
---
Brow Lift
Asian Eyelids
Otoplasty
Face Fat Transfer
Earlobe Repair
Scar Revision
Kybella